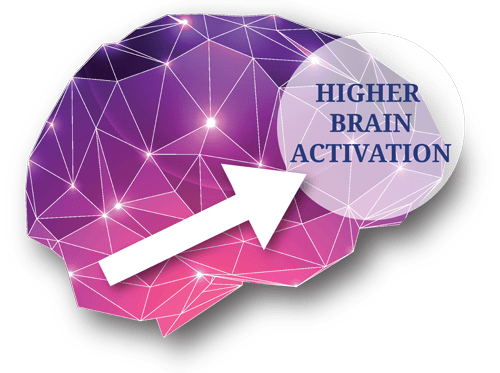 Please read through the below and also check your inbox for your confirmation email. We are so excited to see you!
DATES
Please check your confirmation email for your chosen date. You have chosen an evening Workshop, which will run from 4:15PM – 8:15PM (see the full schedule at the bottom of the page).
Doors open at 3:45PM. We suggest arriving then.
Doors lock at 4:15PM.
(Please remember we have an "On Time" Policy. This is an intimate, boutique experience, and we strictly adhere to our start times to ensure we can begin together as a group. Once the program begins, we cannot start over and you would be behind.)
LOCATION & PARKING
The Workshop will take place within the walls of our very own Source Code Alchemy Institute. We cannot wait to share and teach SCM in an environment that is already teeming with Higher Brain activation and liberation. Forget what you know about meditation and welcome your enthusiasm to energize your Higher Brain, access enlightened states of consciousness, and fall in love with yourself. Here is the address:
1743 West Division Street
2nd Floor
Chicago, IL, 60622
Because this is located in Chicago, parking is scarce. The easiest thing to do would be to hire an Uber/Lyft/Taxi driver. If you decide to drive, you can use Spot Hero once you get to the area to find parking areas. You can also take the train (Blue Line exit at Division St – walk 4 blocks west to center).
LODGING
If you need a place to stay, please search the area using zip code 60622. You can search for hotels, or use AirBnB or VRBO.
FOOD
There are some great options near the Workshop location to grab lunch, dinner and snacks. Use zip code 60622 to find dining options. Most are less than 1 mile away – there is also a Garden Gourmet Market nearby which carries organic produce.
WHAT TO BRING
Snacks and water.
Wear comfortable, non-restrictive clothing (no jeans please). Bring clothing layers and socks as fluctuation in your body temperature may occur throughout the Workshop.
Intro Presentation + Hands-On Sessions
Learn what to expect at the Workshop. Then experience a hands-on session as a certified Workshop Leader introduces the precise SCM protocol into your subtle energy vortexes. As your Higher Brain activates, feel your stress release and a heightened sense of well-being.
Practice Awakening the Higher Brain
Now that your Workshop Leader provided the hands-on session that helped your brain activate higher potential, you will now gain the ability to reproduce this Higher Brain state on your own through guided instruction. This process will become the first part of your Daily Practice once you leave the Workshop.
Learn the "Brain First" Meditation
Now that you've learned how to activate your brain  on your own (also called "forming the SCM Base"), it's time to introduce the specialized meditation. You will once again form the Base and then discover how the specialized meditation and Higher Brain state awakens your Higher Mind.
Next Steps + Bringing It All Together
Perform the complete protocol—you will feel your Higher Brain activate and your Higher Mind awaken. You will know through direct experience that you have ongoing access to greater confidence, clarity, ecstatic joy and ultimately enlightenment. Welcome to your new life!
Q&A Time with the Workshop Leader
Spend the last few minutes of the Workshop sharing any experiences, thoughts, concerns or questions with your Workshop Leader that you have regarding Source Code Meditation.
Optional Sips + Snacks Community Time
Stay awhile longer to continue our transformational discussion during "Sips + Snacks". A Sacred We Space is created during our Workshop and you will form a bond with the other attendees. Cultivate that bond, ask more questions, share experiences, and just hang out!