THE 9 SUMMITS OF TRANSFORMATION
To progress through the 9 Summits of Transformation is to experience a fully liberated state of 'being' and an evolutionary state of 'becoming' as you fully engage the life process.
AWAKENED DISCOVERY & EMPOWERED ACTION
SCM shifts brain state and provides you access to advanced states of consciousness. This ability to create this shift can be cultivated for a lifetime and should be a daily practice. The 9 Summits help you take all you gain from your SCM practice and use those gains of advanced brain physiology and higher consciousness to transform all areas of your life.
To progress through the 9 Summits of Transformation is to experience a fully liberated state of 'being' and an evolutionary state of 'becoming' as you fully engage the life process.
Each of the summits provide a 'map and means' to awaken and transform yourself within each area of human growth and evolution.
Each summit provides assessment to ensure that you are accomplishing the objectives of that summit. The SCM-induced higher states are the key to effective transformation for each summits higher human potential objective. The SCM Higher Brain/mind state creates the opening to unlock the potential of each summit, thorough awakened discovery and empowered action and execution within the life process.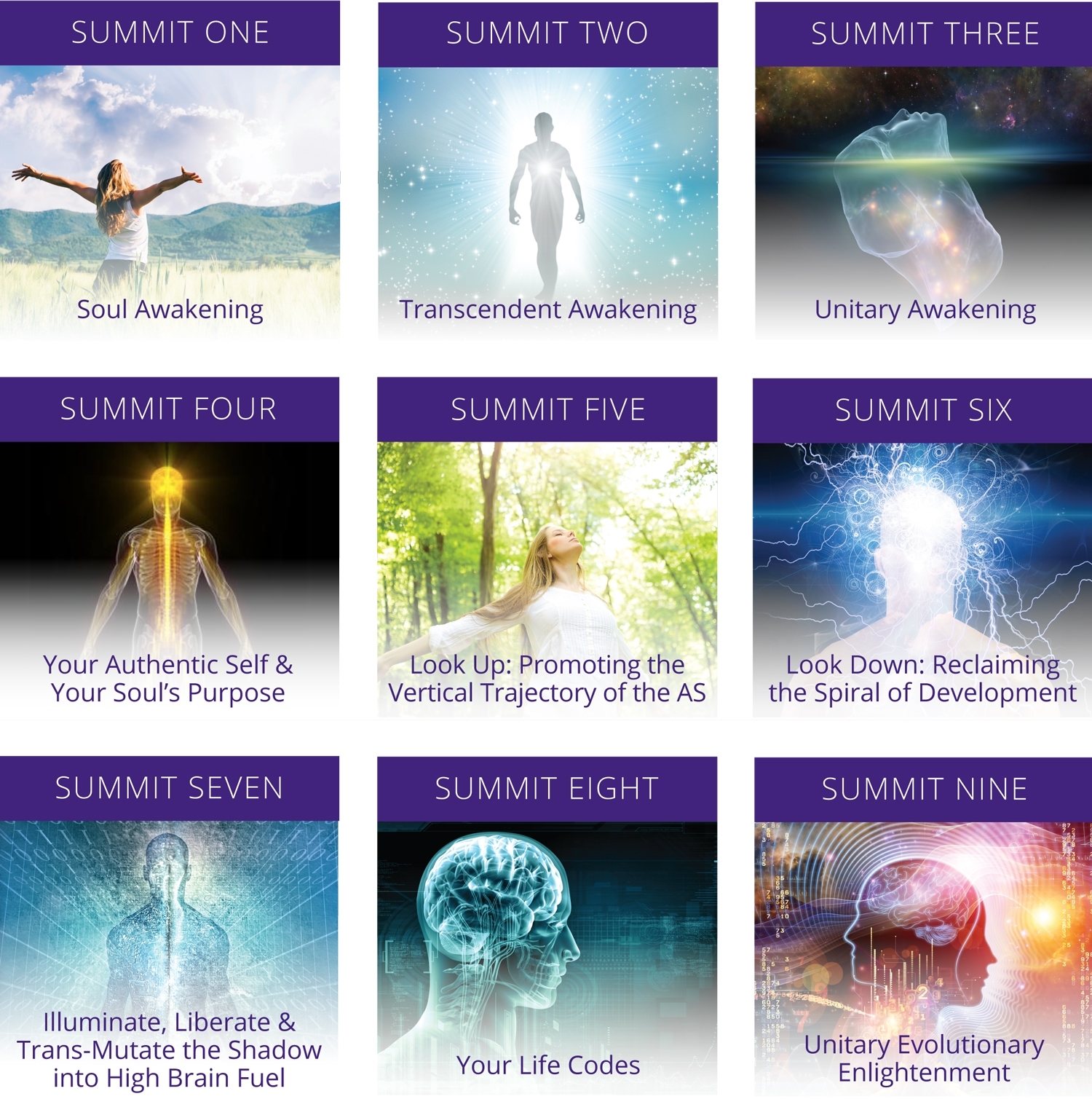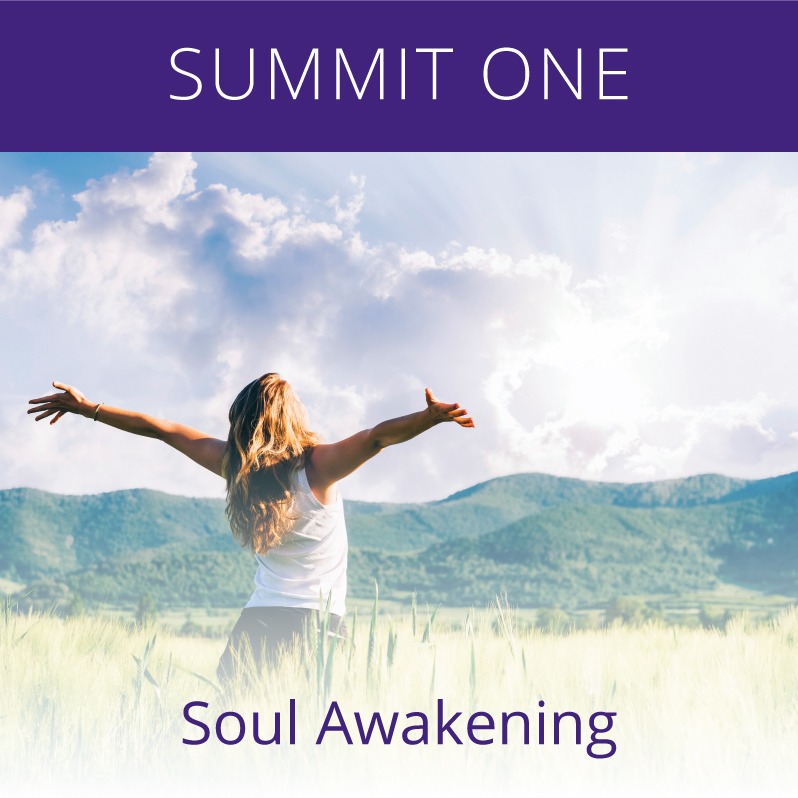 SUMMIT 1 | SOUL AWAKENING
In the very first Summit, you will experience a shift in consciousness that releases you from the bondage of mundane existence. Once you liberate energy from your body to your Higher Brain, this shift in consciousness is very easy. In the same way that you know that you know that you're not the objects you see all around you, you're not any of the "things" that you can objectify: your body, your thoughts, your emotions. If you're not the things that you can objectify, then who are you? You can have a relationship to those objects—your body, mind, and emotions—without being bound to them.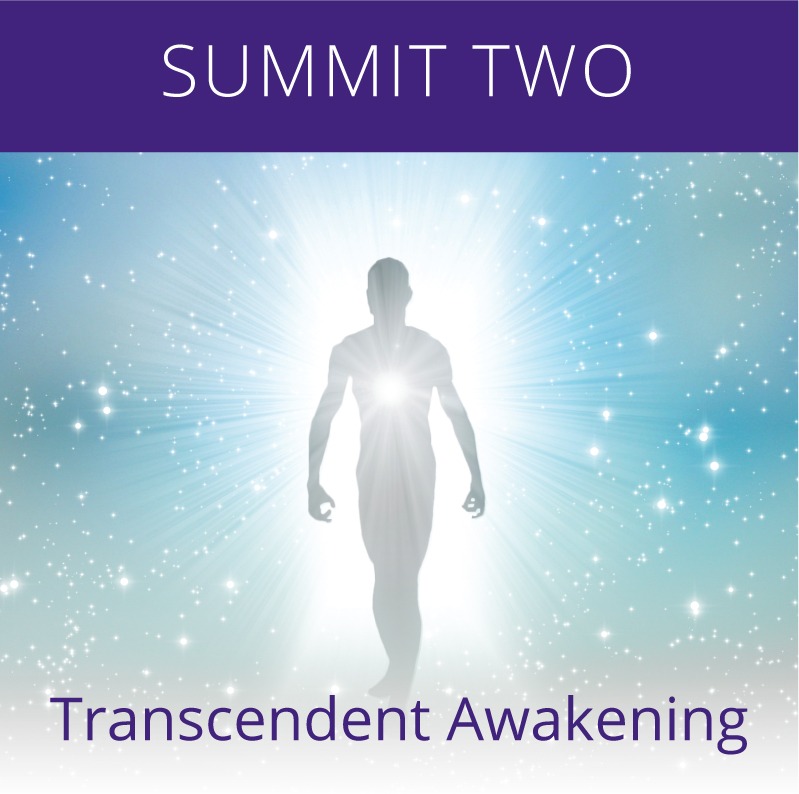 SUMMIT 2 | TRANSCENDENT AWAKENING
Your Soul exists in space and time, but who were you before the Big Bang, which gave birth to space and time? Modern science tells us that space and time had a beginning and that something came from nothing.  But there was a part of you that was there to witness that beginning. And you can discover that part of yourself, your Transcendent Self, the Eternal Immortal Witness that is beyond space and time. It was never born and, therefore, will never die. This is you who really are. Pure peace beyond understanding. But you can know it through direct experience.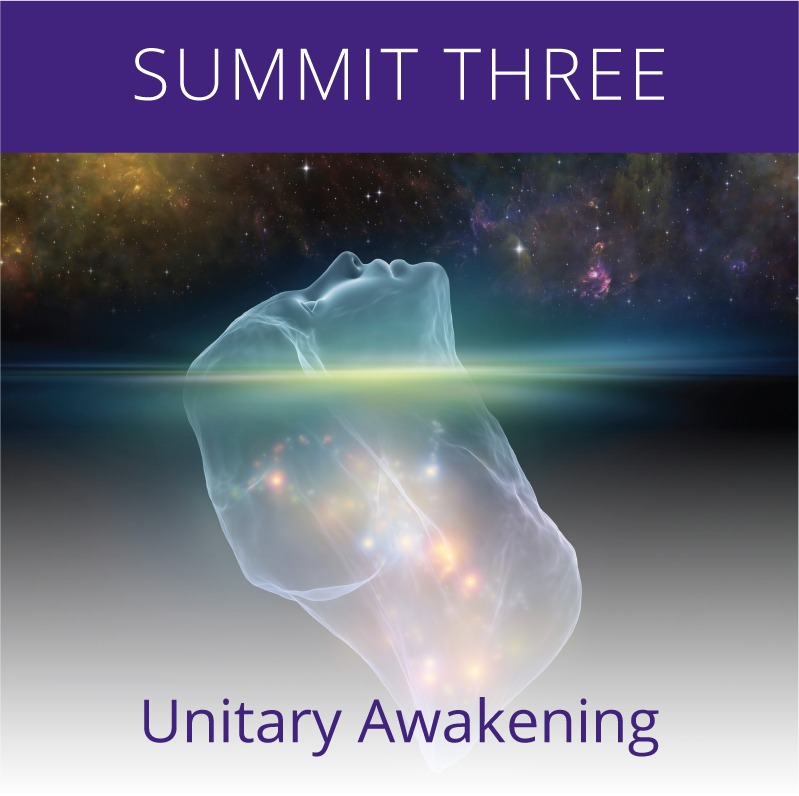 SUMMIT 3 | UNITARY AWAKENING
You exist simultaneously as the body, as the Soul, as the Transcendent Self. These are not separate states: they are in a non-dual relationship. Furthermore, you can know yourself as not separate from anything in Reality. Your Transcendent Self is the Ultimate Subject to ALL Objects, and they are in non-dual dynamic that is an indivisible Whole. In the Unitary Awakening, the Seer merges with all that it sees. "I Am That." All that Is, Is You. In the Unitary State, there is complete liberation and freedom from fear.
SUMMIT 4 | YOUR AUTHENTIC SELF
AND YOUR SOUL'S PURPOSE
Your Authentic Self is the Vehicle that your Soul has in space and time. And your Soul has a Purpose for being here now in space and time. Your Soul's Purpose provides Fuel for the Vehicle of the Authentic Self. And now that you have experienced Awakening to your Soul, the Transcendent Self, and the Unitary State, you have the confidence and drive to create a Fearlessly Authentic Life!
SUMMIT 5 | LOOK UP – PROMOTING VERTICAL TRAJECTORY OF THE AUTHENTIC SELF
The Authentic Self is rising to higher and higher Life Altitudes. It went through several stages of development already in a very short time! Congratulations! It took our ancestors millions of years to accomplish that! And you're still going!  There is no end to your Evolution. In this Summit, we discover and plan our Emergence and Ascension into the 6th Epoch of Human Evolution. So few humans have ever accomplished this feat. We've got to plan ahead and form the Higher Brain physiology that will get us there.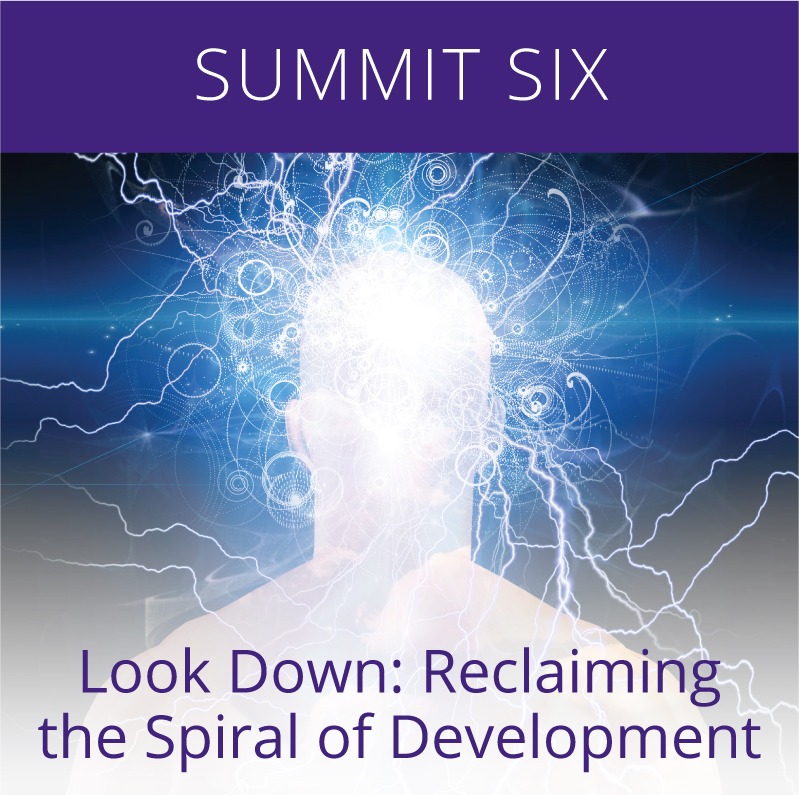 SUMMIT 6 | LOOK DOWN – RECLAIMING THE SPIRAL OF DEVELOPMENT
The spiral of human development is composed of discrete stages of growth that are in a system that is holonic and foundational, which means each stage of growth encapsulates, and is built upon, the previous stage of growth. We need to transcend and include each stage of development in a healthy way. If we fail to transcend, or if we fail to include, then eventually our growth will be arrested. And our environments and our cultures are not specifically designed to create healthy transcendence and inclusion. Summit 6 is designed to repair the spiral of development.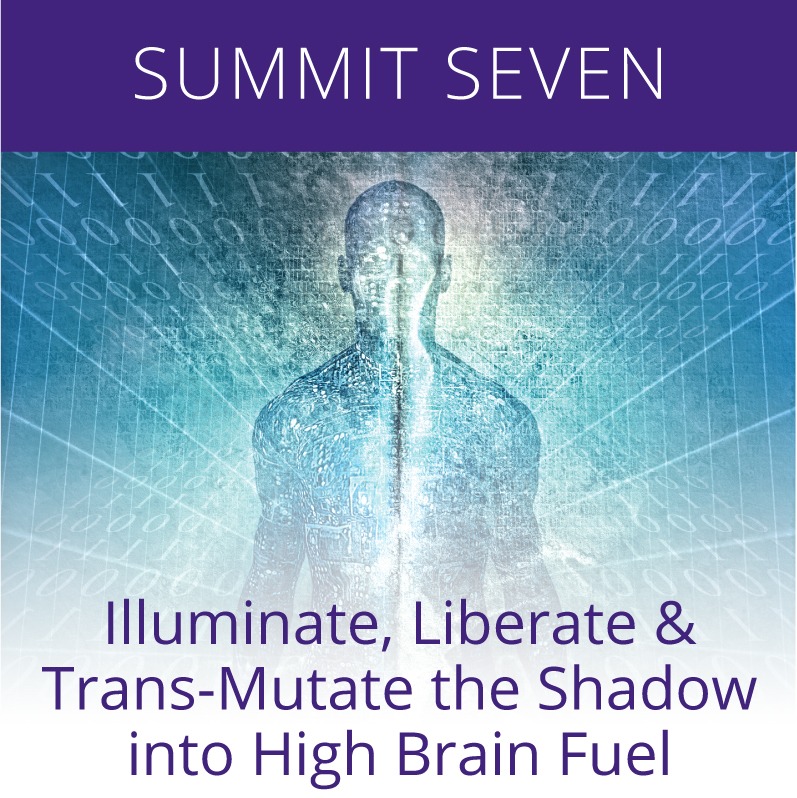 SUMMIT 7 | TRANS-MUTATE THE SHADOW INTO HIGHER-BRAIN FUEL
When trauma occurs and the physiology cannot process the energy, the wise response of consciousness is to lock away the energy as psychological repression. A shadow. The shadow creates a lower-brain loop that repeats a maladaptive behavior that causes pain and calls for growth and evolution. In our misunderstanding, we "heal" the shadow by masking the symptoms—the very signals that make us aware of a useful shadow energy. By releasing shadow energy into SalutoGenesis, we can re-purpose the shadow as fuel for our Higher Brain and for our Soul's Purpose. A wound instantly becomes a great asset.
SUMMIT 8 | YOUR LIFE CODES
The rules of the Game have changed. Energy has shifted from lower to Higher Brain dominance. You have released the shadows that have prevented you from moving forward. We have identified ourselves as One and the same as the Godhead and all Reality. We see our Authentic Self as the Vehicle of the Soul moving through 13.8 billion years of evolution, going somewhere. You are completely empowered and confident in your Soul's Purpose. And now it is time to take action to create evolution in 4 Dimensions. What are the actions required to give you the life you desire? These are your Life Codes.
SUMMIT 9 | UNITARY EVOLUTIONARY ENLIGHTENMENT
At this stage, you become an Architect of Epoch 6, the next stage of Human Evolution. An Architect of Epoch 6 has a deep knowing, a SalutoGenic Knowing, moment by moment. You come into continuous communication between You and the Environment—an Epoch 6 Thrivestyle that is based on the SalutoGenic response as the primary detector of Truth, Beauty and Goodness. At this stage, Architects of Epoch 6 spontaneously adjust their habits and practices to evolve themselves, transcending and including, quickly and efficiently. The World occurs as a seamless whole. SalutoGenesis is the link and integration mechanism between YOU as a Kosmic Process and YOU as the personal being.